Photos from the construction process of a low-energy (passive) house.
Completed MPCNC configured as a 3D printer.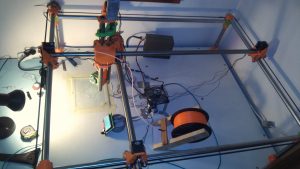 Continue reading "MPCNC build"
A welded base 1270 mm by 1000 mm for a MPCNC, made of
50 mm x 30 mm x 2 mm stel square tube, weight approx. 20 kg,
laminated chipboard, 25 mm thick, weight approx. 21 kg.